CS160LL
As the CS182LL, this model is rimmed so easy installation and low maintenance are two of it´s advantages. The main difference between this two models is the size of the plate, being smaller in this one. Also, its 18mm steel slider operated by key from the outside and the inside, gives it the rigidity and the security that the door needs.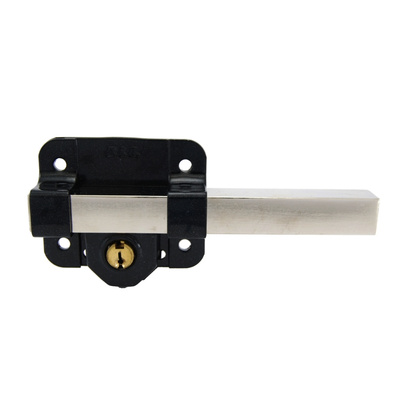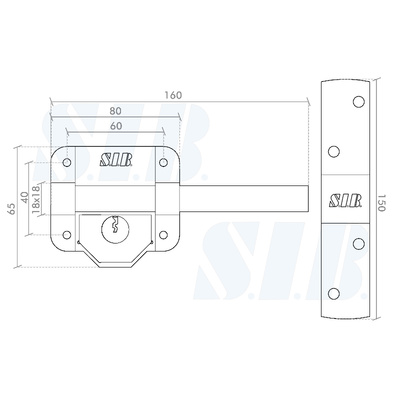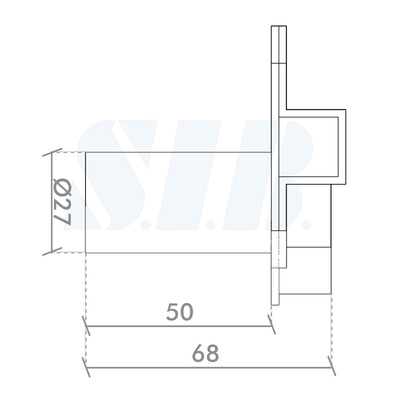 Characteristics:
Cylinder length: 50mm.

Actuated cylinder

7 pin

.
Small plate.
18mm steel slider, operated

by key

from both the outside and the inside.
Black lacquered exterior finish.
It includes:

Cylinder with 3 keys

Stricker

Shield

Screws



Possibility of supply in

groups

keyalike
Key model JMA18.
Ref: CS160LL