PVC coated welded wire mesh
The PVC coated welded wire mesh is a mesh characterized by a grid with different measures covered by green PVC, which gives extra durability and aesthetics compared with the simple welded wire mesh.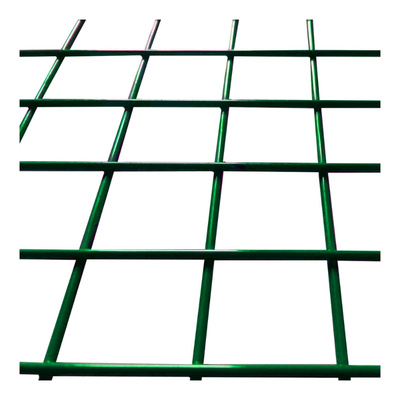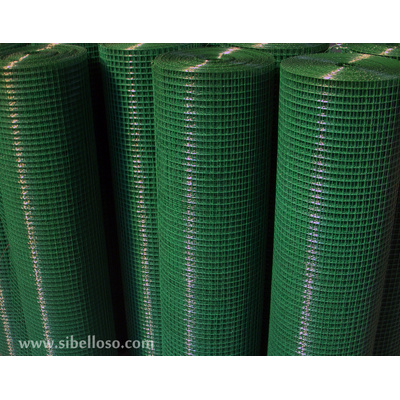 Characteristics:
Galvanized and the PVC coated
RAL6005 colour
25 m length rolls
Different references in the opening of the mesh, diameter of the galvanized and PVC coated wire and height of the roll.
Product description:
Welded wire mesh galvanized and PVC coated after that. The PVC applied after galvanizing protects the wire and the joints which significantly increases the durability against corrosion and oxidation.

The material is adaptable and can be cut, making the use for cages and closures a lot easier.

The difference in the references reflect the oppening of the grid mesh, the thickness of the wire and the PVC coatting or the height of the roll.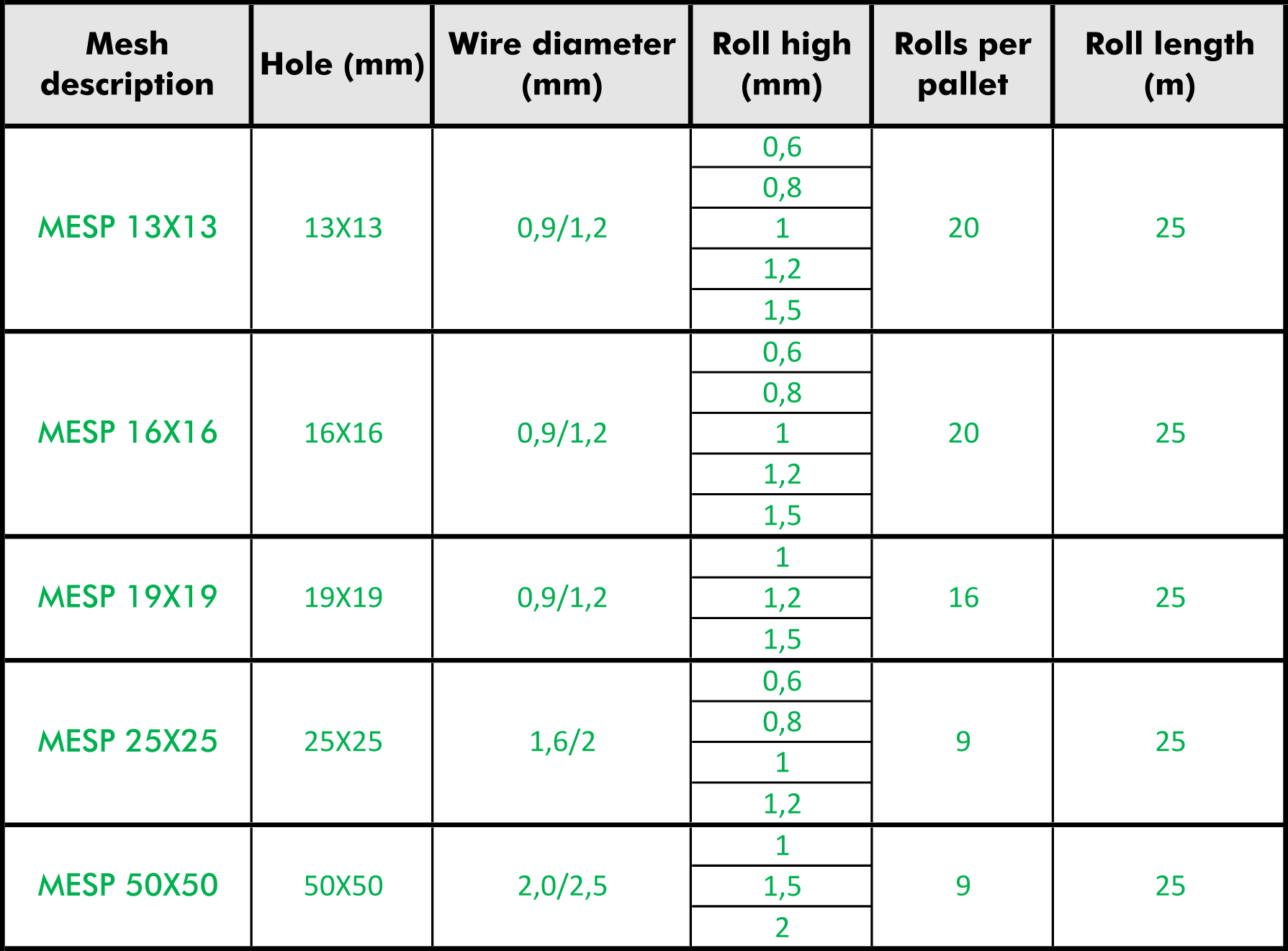 Ref: MESP