Square plastic mesh
Available in green and white colour and with different hole openings for more or less opacity.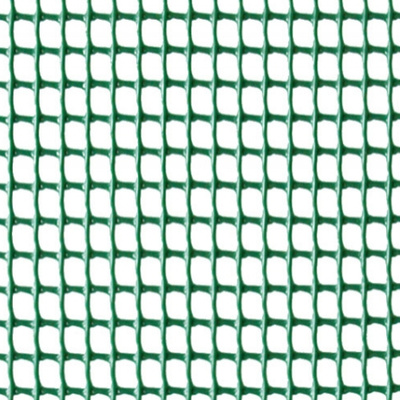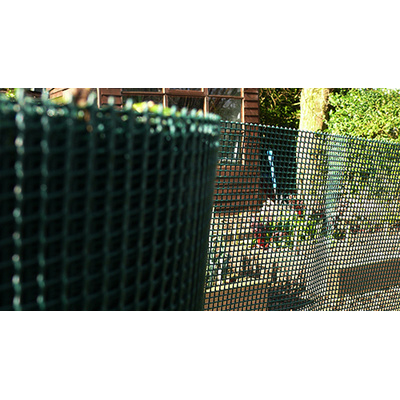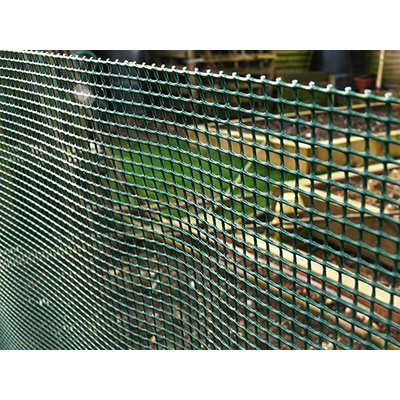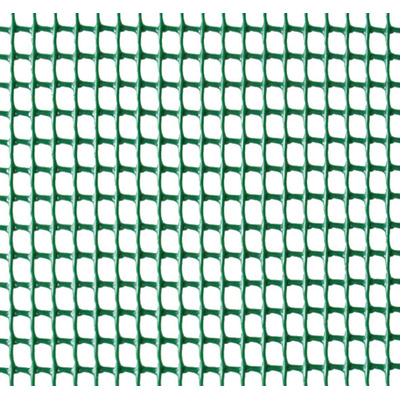 Characteristics:
Availability in Green and White

HDPE of 300gr / m2

Different hole openings (5x5-10x10-20x20 ...)


Rolls of 25m and 5m length.
Product description:
Our plastic mesh is ideal for both DIY and gardening. Our clients use this plastic mesh in roofing of balconies, protection of shrubs or sustenance for creepers and climbing plants. In addition its different openings and colors are a different solution for each user, as there are those who seek more opacity and those who want more visibility.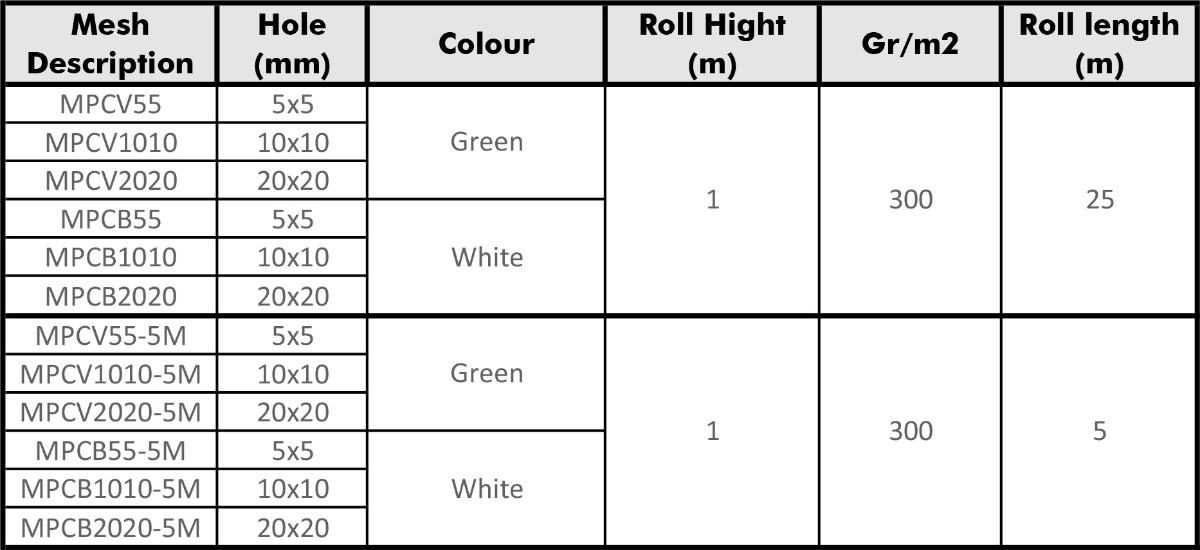 Related products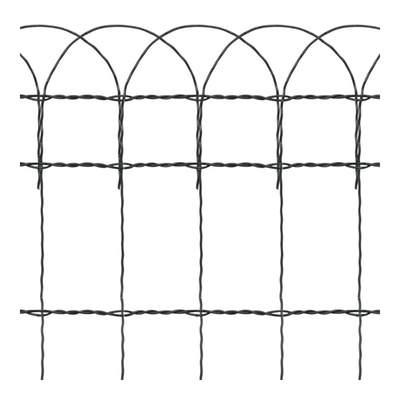 The decorative garden mesh is a braided grid of galvanized and coated ondulated wires and is featured by its rounded shape on the top.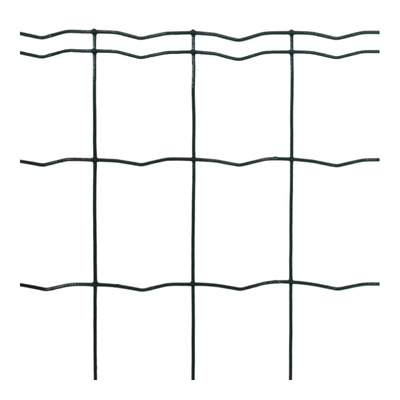 The Europlast or EP mesh is a PVC coated electro-welded mesh featured by its ondulated horizontal wires that make it attractive and robust. Mainly used in ganden fences and other residential areas.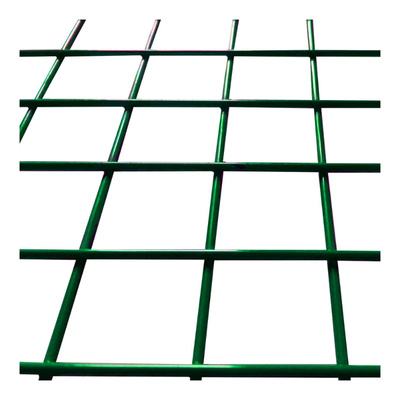 The PVC coated welded wire mesh is a mesh characterized by a grid with different measures covered by green PVC, which gives extra durability and aesthetics compared with the simple welded wire mesh.
Ref: MPC